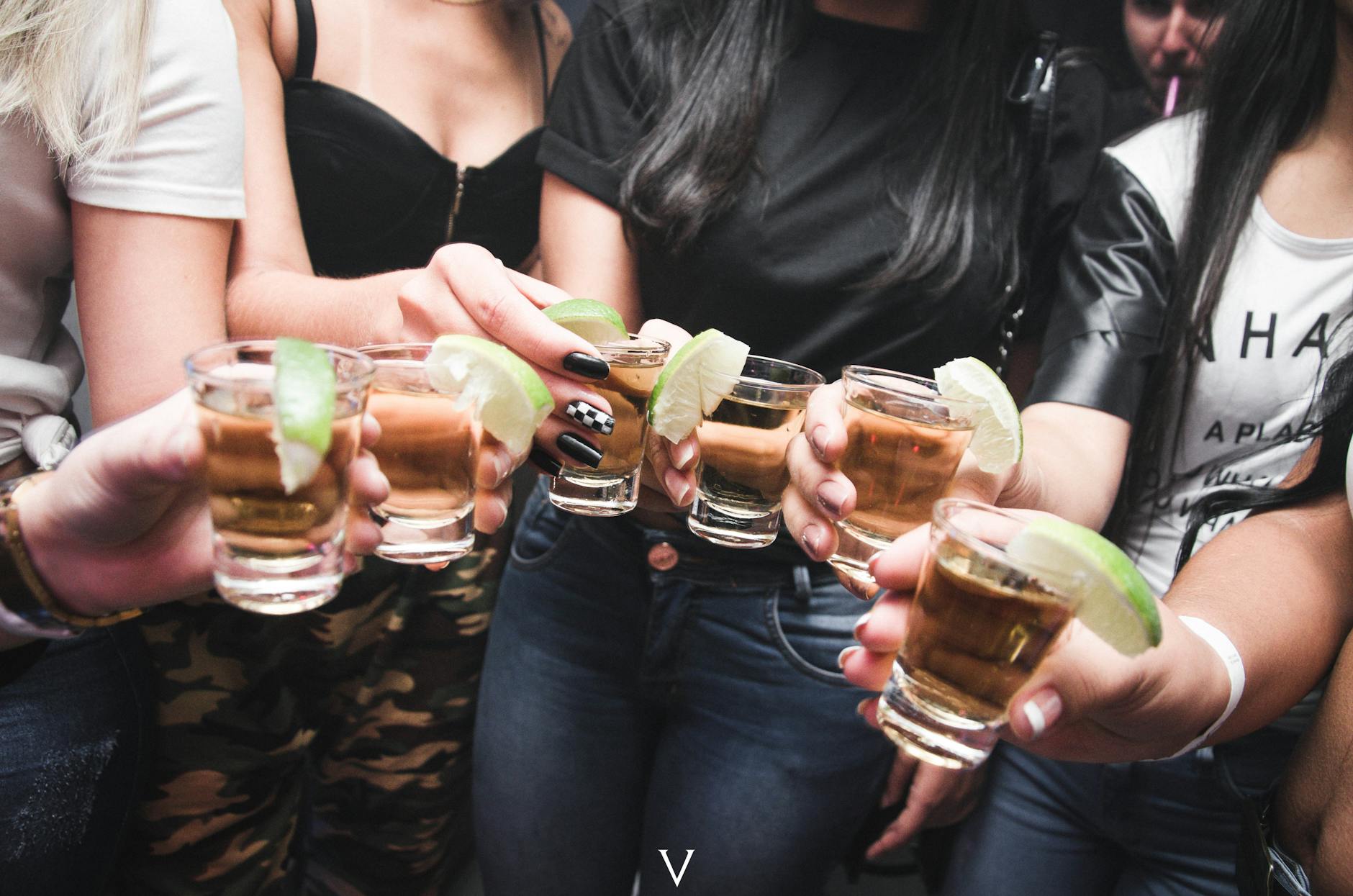 Although some of these adult party games aren't necessarily NSFW, they'll definitely help you have a great time, especially when there's drinks involved. So if you wanna have a more exciting time for a party you're hosting, take a look at some of these fun game ideas below!
MadWish Pro
MadWish is a spin on truth or dare which we've developed. It makes an ordinary truth or dare game more simple by already providing all the questions. But on top of that, there are even some prompts that the whole group has to do! The stuff written on the cards can be pretty crazy, so you could take a shot when you feel like a card's request is too intense for you.
There's also a free MadWish app available on iOS and Android which you could easily download to get the party started!
Get out that Piñata!
Growing up, it was pretty common to see a piñata at kids' birthday parties. Each kid would take turns smashing the crap out of it with a baseball bat and eventually a pile of candy would fall out. Bringing back this childhood tradition to an adult-party-games context would be pretty fun, especially when everyone's had quite a bit to drink. We still think it would be a great idea to stuff the cardboard horse with candy BUT some adult surprises would also be a fun addition. You could include all sorts of adult-oriented objects like the famous Hitachi wand, fuzzy handcuffs, mini buttplugs etc. Stuff the horse to your heart's desire 😉
Beer Pong or MadPong
If the piñata idea seems too radical and you wanna do something more low-key, beer pong is always a great option. It's a pretty classic drinking game which still holds on its own. Setting up this game can guarantee that your party's gonna be crazy fun. But we've stepped it up a bit by giving beer pong the upgrade it deserves. MadPong is our iteration on the classic drinking game which we believe the world needs. Each cup has a little cover on the inside which protects the beer from being contaminated by ping pong balls. BUT, on the opposite side of each of those cards, there's a crazy truth or dare for the opposing team to do. You have the choice to be brave and do what's on the card OR you could take a drink. The possibilities are endless with this one and it'll really add that extra kick a regular game of beer pong can't provide.
If you wanna upgrade your game of beer pong, you can check out MadPong by clicking here!
A Simpler Party Game Idea: Bite the Bag
This one doesn't require much at all. All you need is an empty paper bag, or in some variations, a cereal box. Just place the bag on the ground and have everyone take turns picking it up. Sounds pretty easy, right? Well there's actually a bit more to it. You have to pick up the bag using your teeth and your feet have to lay flat on the ground. None of your other body parts can touch the ground. You just have to bend and maneuver yourself to be succesful in this game. After each round, cut an inch off the top of the bag to make the next round more challenging. As the rounds progress, you're gonna find a lot of people collapsing, unable to accomplish this great feat.
These are some of the adult party games which we think are unique enough to help you have an amazing time. As always, you can modify any of these games however you want to add that little personal touch everyone appreciates.
Wanna Discover More Fun and Hilarious Party Games?
We hope these adult party games will inspire you to have the time of your life at the next event. If you wanna check out some more games that you could play, click here.
We also post party guides all the time to help people have the best times. You can check out our party guide by clicking on the button below!