The simplicity of a fun night
In the age of new technology and the internet, there is something sweet and old-fashioned about simple drinking games. To play them you don't need computers, YouTube and other news, just good old booze and friends to have fun with (without overdoing it, of course).
Imagine it being a Saturday night, you invite friends and talk about the good times you have had together, but your old friends are not ready to relax like they used to… The solution is to challenge them to an alcoholic game!
This article will introduce you to one of the most popular games that can be turned into a drinking one as well!
So, let's begin. You have all heard about the game ''Act it out'', right? For some of you it can be boring but have you ever tried it with alcohol? We bet no!
Act it out or most commonly known as Charades is a game of mimes: you have to "act out" a phrase, tv show, movie, book song or a celebrity without speaking and your team members have to try to guess what the word is as quickly as possible before the time runs out! It sounds simple, doesn't it? Wait to hear that it is even simpler. You just need a pen, pieces of paper with written phrases on and a timer.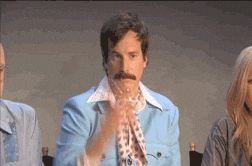 However, some rules need to be followed.
• First, the teams have to be divided into equal players.
• There can be a time and scorekeeper and usually this person is not taking part in the game but also it can be someone from the teams. There is no special requirement.
• An important note here is that you should not use words ,any pointing of objects or lips movement. You have to use gestures only!
• Two teams play against each other and divide an equal amount of paper( cards) between them.
• A paper with a phrase of Team 1 is revealed to one person of team 2 and kept a secret from the rest of team 2, team 2 must guess their actor's act. The team demonstrating the mimes choose their actor but no more than once!
• The limited-time for acting can be between 2-3 minutes
• The actor can make any gestures to act out the word.
• The teams alternate until each team member had a chance to be the actor.
Okay, now you will say well that sounds dull. Well be sure we thought about this and now we will introduce to you our only rule that can turn the whole night into a completely different direction!
Above you saw all the main rules of the game but we have just one requirement more… If you can not guess the phrase for more than 15 seconds your team has to drink a shot! And so on till your time is finished. Sound challenging but at the same time a really simple drinking game right? To help you here are some ideas:
| | | |
| --- | --- | --- |
| Swimming | Born to Run | Flipping Pancakes |
| Letter of Complaint | Waxing | Winning an Award |
| Rolling | Lap Dancing | The Terminator |
| Once upon a time in America | Vertigo | Alice n Wonderland |
| The Hobbit | Ratatouille | The Godfather |
| The Dark Knight Rises | Brave | Under Pressure(Queen) |
| Perfect(Ed Sheeren) | Single Ladies(Beyonce) | Black&White(M.Jackson) |
What else you can try if you are not in a mood for creating your own phrases is you can use one of the most popular apps now, '' Heads up'' by Ellen DeGeneres. Players have to guess the word on the cellphone screen held to a friend's head as time counts down. You can find topics from superstars' blockbuster movies to history and geography. Simple and intriguing.
WANNA FIND MORE FUN GAMES?
Check out our Party Guide which has all the info you need on drinking games and partying culture!
We also make games! We got MadPong, which is our improved version of beer pong, MadWish, a variation on truth or dare,GangWar which we bet you are going to love it and a lot of cool ideas that are in progress. But be ready for a lot of drinking. Any of these games will help you have a great time with your friends!